2017 Previous Events
Check out all the fun we've had this past year!
April Signature Luncheon: Video Content Strategy for Marketing Professionals: Tod Plotkin of the Green Buzz Agency in Washington D.C. taught us how video has dramatically enhanced the way businesses connect with their customers. This How-to session showed us the tools and techniques you need to develop a video production plan that reaches your marketing goals – from strategy to production to promotion.
Charleston AMA Nonprofit Marketing Coffee Talk-March: Event Planning & Marketing on a Budget: Jordan Amaker from Lowcountry Local First offered tips about doing a series of small events without a big budget, and Callie Vanderbilt from Windwood Farm talked about doing one big event without spending a lot of money.
February Signature Series: Collaborating With Your Client Around A Common Human Cause: Victor Bejar showed us how to use a process to deliver more creative work and how to form a more enjoyable process by looking for the common human cause.
January Non-Profit Coffee Talk: Creating a Demand Generation Engine Mary Pat Donnellon, Blackbaud's Vice President of Marketing, presented on how the Blackbaud team built a highly-efficient demand gen engine and provided us with valuable insights.
January Signature Luncheon: Your Elevator Pitch: Being "Unboxable" LB Adams shook things up with this interactive session on perfecting your elevator pitch. We broke down the structure of a great 30-60 second pitch and talked about what makes you remembered in a room full of same.
2016 Previous Events
December Signature Luncheon: Why Inbound Marketing is Essential for 2017:  John De La Cruz shared his expertise on Inbound Marketing. John discussed the evolution of inbound marketing and examined key components that make up a campaign.
AMA Nonprofit Marketing Coffee Talk- December: Email Isn't Dead: Preparing Your Email Marketing Strategy for 2017 and Beyond. Kelly Jones, marketing communications coordinator for the South Carolina Aquarium, taught us how to make our email thrive by using it intentionally for your organization.
November Signature Luncheon: Integrating Facebook Live in your Marketing:  Katie Wells and Jennifer Bilbro shared their expertise on Facebook Live. Attendees learned how to integrate Facebook Live into their marketing efforts in low-cost, easy to implement ways.
Brew & Chew
This year's event took place at Revelry Brewery and featured local beer, an amazing cheese board and Bingo. What a great way to end our annual new member drive!
October Signature Luncheon: Conflict = Better; A Conversation: John Zinsser, Co-Founder and Principal of Pacifica Human Communications, shared his expertise about how properly managed conflict can be a powerful motivator, unifier and creativity engine. John led attendees to look at conflict and talk about it in a whole new way.
AMA Nonprofit Marketing Coffee Talk-September: Turn Good Photos into Great Photos: The Charleston AMA welcomed professional photographer Stan Foxworthy of Foxworthy Studios, who shared tips and tricks on how to get the very best photos.
September Signature Luncheon: Speed Networking: Attendees came face-to-face with professionals from a variety of industries and forged connections to help grow their businesses.
August Signature Luncheon: Don't Just "Make the Logo Bigger!": Creating Great Client Relationships: Karl Sakas, President of Sakas & Company and President of Triangle AMA shared his expertise about how to get the best results, whether you work with external or internal clients. Karl worked with hundreds of clients over the past 19 years. He's worked at agencies, in-house, and as a freelancer. His clients have included small businesses, large corporations, non-profits, and even an Olympic athlete. His engaging luncheon keynote included Q&A time.
Free Networking and Potential Member Social: Attendees networked with members, met the board, or found out about what the Charleston AMA has to offer! Thanks to  Victor Social Club for the delicious appetizers and drinks.
AMA Nonprofit Marketing Coffee Talk- June: Media Buying 101: The group met at the Coastal Community Foundation and discussed the basics of media buying for nonprofit organizations with members of the media buying team at The Brandon Agency – Kim Wilson and Courtney Olbrich.
June Signature Luncheon: A Millennial and a Boomer Walk Into a Bar: West Herford, President and Partner of On Ideas, joined us from Jacksonville to share his insights about two of the most important megatrends affecting the marketing industry today: the rise of uber-affluent millennials and a rapidly aging population. West shared tools and strategies that can be used to reach both of these coveted audiences.
May Signature Luncheon: Beyond the Grid: How To Effectively Tell Your Story On Instagram: Kirk Chambers, Founder and Creative Director of Brothers and Craft, a creative media brand consisting of four brothers and best friends, shared how to make Instagram work for you! He offered advice for success on this growing social network, including how to sell your story, not your product.
Nonprofit Marketing Coffee Talk:Turning 5 PR Don'ts Into Do's: Attendees discussed how nonprofit organizations can maximize the benefits of good PR on a tight schedule. Colleen Troy, founder of Touchpoint Communications, shared the basic "don'ts" of PR for nonprofits and provided helpful tips for turning those into "do's" to effectively engage with the media.
April Signature Luncheon: Little Things Make The Biggest Difference in Customer Experience: Stan Phelps, Founder of 9 INCH Marketing and President of Triangle AMA showed us how to embrace differentiation via added value. Stan shared marketing lessons from leading brands such as Apple, Disney, Southwest and Zappos. He equipped attendees with both concepts and relevant examples that can be applied in businesses today.
2016 Spark! Awards: The Charleston Chapter of the American Marketing Association (AMA) hosted the 2016 Spark! Awards  on Thursday, March 10 at Harborside East. The CAMA announced the Spark! Winners who showed exceptional creative, communication and marketing campaigns and skills over the past year and while the 2016 Marketer of the Year.
March Signature Luncheon: Corporate Sponsorships 101: Rick Jones of FishBait Marketing taught us how to make sponsorship a beneficial part of your marketing strategy! Sponsorships not only help to fund these worthy endeavors, but also connect businesses with their customers and fans. Using both local and national examples of successful sponsorship programs, Rick showed us how corporate sponsorship fit into our marketing plans.
Nonprofit Marketing Coffee Talk: Are Your Social Media Efforts Working?: Attendees discussed the best ways to manage social networks and how to assess effectiveness.
February Signature Luncheon: Thought leadership isn't reserved for just CEOs; YOU too can benefit from marketing yourself as a thought leader. Jenn Ash, VP of Operations at Advantage Media Group showed us how to attract ideal customers and separate ourselves from the competition.
January Signature Luncheon:  Our annual Speed Networking event. This month's meeting enabled attendees to exchange business cards and educate potential clients about goods and services while building relationships and growing his/her company. Our networking opportunities provided our members with the perfect venue to make important contacts and get maximum exposure.
2015 Previous Events
January Signature Luncheon: Getting Hairy with Social Media featuring Eric Bandholz, founder of Beardbrand in Austin, Texas.
February Signature Luncheon: Making the Connection – Speed Networking!
March Signature Luncheon: 3 Marketing Trends to Watch in 2015
Give your marketing plan a re-boot with these fresh ideas focused on print, social media and advertising. Don Oswalt of Nelson Printing will discuss the latest in augmented realty printing and how local businesses are using it to bring their printed products to life. Chris Zoeller from The Post and Courier will explain how businesses can use native advertising to tell their stories. Ashley Caldwell of The Modern Connection will share how marketers can incorporate Instagram into their efforts for a new take on social media marketing.
Charleston AMA 2015 Spark! Awards
The Charleston Chapter of the American Marketing Association (AMA) will host the 2015 Spark! Awards from 6-8 p.m. Thursday, March 11th at Rue De Jean, 39 John St. CAMA will announce winners the Spark! Winners who have shown exceptional creative, communication and marketing campaigns and skills over the past year and will honor the 2015 Marketer of the Year.
Thank you to our event sponsor: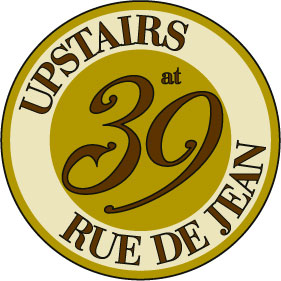 April Signature Luncheon: Maximizing the Marketing Power of Yelp
Yelp isn't just for restaurants. This service is about connecting people to local businesses and organizations of all types. Come hear from Scott Carpenter, Yelp Charleston community manager, about how to use Yelp in your everyday marketing efforts. He'll share information on how to market your event, respond to user reviews, claim your business change and drive more traffic to your company website, business or fundraiser.
May Signature Luncheon – How To: Effective & Creative Brainstorm Sessions
Revisit the lost (or never found) art and science of brainstorming. We'll delve into the Essentials for Effective Brainstorm Sessions and the 9 Best Tips for Creative Brainstorming. Brainstorm sessions can be one of the most effective ways to bring co-workers together for a common purpose, and can even be viewed as a form of team building. Your co-workers will be wowed by your savvy the next time you gather to generate ideas and end up with workable solutions. Tim Earnhart is founder and CEO of Werkshop Branding.
Ride the AMA Wave Happy Hour
Connect with other Charleston AMA members or just come learn more about our organization at this springtime happy hour with an island theme. You may just see a board member in a grass skirt and there's a rumor we'll be handing out Hawaiian leis. Ticket includes appetizers and one drink ticket. Join by May 29 and save! During this spring membership drive, the new member fee of $30 is waived. Plus, you have the chance to win local prizes. There's never been a better time to put your professional development first! Head to www.jointheama.com | Promo Code: SPRING30
June Signature Luncheon: The Next Generation in Social Media
Brian Tice, co-founder and CEO of Charleston-based event tech company, Snapcastr, spoke about the power of social media and why it needs to be an integral part of any marketing strategy. Find out some of the more shocking changes to the demographics in social media and finally look at a few different, super-cool technologies available in the marketplace. Snapcastr helps brands and events engage and entertain their audiences through the power of social media.
August Signature Luncheon: Story and Character: A Digital Animator's Perspective
Bryan Ransom of Moondog Animation shared his expertise about story and character as the foundational elements of entertainment. With an effective story and character, he taught us that you can influence an audience, but the most important things to focus on include:
How does the story drive the visuals and vice versa?
How does a strong character develop into a brand?
How do we develop story and character that move people to action?
September Signature Luncheon: How to Communicate Strategically During Tough Situations
As marketers, we wear many hats in our professional lives. While we're balancing the responsibilities, it's easy to skip over the lurking possibility of an emergency. When crisis strikes, will your organization be ready to respond? Our panel of communications, media and public relations experts shared their tales, tips and best practices on sharing your message in sticky scenarios. We learned about creating your plan, crafting your message and choosing your communications channels wisely.
Panelists: Elizabeth Boineau, Owner and Principal, E. Boineau & Company; Matt Sartwell, Municipal Editor, The Post & Courier; Cheryl Smithem, Founder and Principal, Charleston Public Relations & Design; Barbara Vaughn, Director of Media Relations, City of Charleston
Moderator: Jon Bruce, Anchor and Reporter, ABC News 4
SIG: Charleston AMA Nonprofit Marketing Coffee Talk
Showing is Better Than Telling: Making your case succinctly to all your target audiences Learn how to avoid getting caught up in every detail that no one is going to read and, instead, convey the message in an image or a couple of words.
Speakers:
Barry Waldman, owner of Write Stuff Communications and former vice president of communications of Trident United Way
Liz Mester, director of communications and engagement at WINGS for Kids
October Signature Luncheon: Advanced Social Media Techniques
Elissa Nauful, Founder and CEO of BallywhoSocial, led the presentation on Advanced Social Media Techniques. She went beyond the average follow and retweet, providing members with strategies to get the most value out of their time and money on the most popular and emerging social media channels. She covered many topics, including:
How the traditional platforms are changing and what practices you should use for each one
How to bring your content to the forefront with the right balance of paid and organic reach
Pricing structures used in online media, including cost-per-mille and cost-per-click
Which metrics you should be tracking and analyzing in each platform
4th Annual Brew & Chew
This years event took place at Palmetto Brewery and featured local beer, food, Bingo, and a performance by the Rodeo Clowns. What a great way to kick off our annual new member drive!
November Signature Luncheon: Marketing To The Well-Informed Consumer
Jon Barlow, Senior Vice President and Group Digital Director at Capstrat, gave a presentation on the average educated consumer and how to create effective marketing communications. Today, organizations need to react to the increasingly powerful roles consumers play in shaping their own actions and purchases. 
 
The first step to take in this new environment is to evolve your marketing strategy to a more data-driven integrated approach. This approach is necessary to increase brand awareness, engage these consumers, increase consideration of your product or services and drive revenue. This discussion provided three critical steps to help your organization reach and engage consumers to build long-term brand affinity.
November Nonprofit Marketing Coffee Talk
Set Your Nonprofit's Marketing New Year's Resolution: Members participated in roundtable discussions about what nonprofits should be doing in 2016.
December Signature Luncheon: 

Build Your Credibility Online through Impression Management

Shauna Mackenzie, founder of the Studio for Image Professionals and
Best Kept Self
, gave a presentation on digital content marketing and personal branding. Today, your first impression often happens online. Your credibility is determined within mere seconds of viewing your social media profiles, your website, or reading your bio. Do more for yourself and your business by understanding and implementing simple but powerful personal branding strategies:
Get the researched and proven methods that successfully boost online credibility
Implement strategies the most successful influencers are using to showcase their expertise
Use concrete implementation steps to enhance these tactics online
2014 Previous Events
February Signature Luncheon: Social capital, Steve Jobs and Steve Spurrier, and  DIG SOUTH featuring festival founder Stanfield Gray.
February 26 Coffee Talk – Event Marketing: Coffee Talk is a series of morning meetings to encourage networking and provide an informal discussion on marketing strategies and best practices across a variety of industries.
March Signature Luncheon: Facebook marketing for businesses with Brian Carter.
March 20 – 2014 Spark! Awards: The Charleston Chapter of the American Marketing Association (AMA) hosted the 2014 Spark! Awards. CAMA announced winners for "Best in Class" marketing campaigns over the past year and honor the 2013 Marketer of the Year. See a full list of winners. 
April Signature Luncheon: The one thing you need to make your marketing work: Content, featuring CHARLIE publisher Caroline Nuttall.
May Signature Luncheon: Jennifer Sutton, Strategist, Integrator, Dot-Connector (and Chief Illuminator) at BRIGHT+CO. She discussed how great marketing starts with the understanding of how to engage and persuade audiences to move, feel and act. And it starts with the study of people, especially on how media is consumed across the different generations. She provided a macro level overview on the differences among the five generations – Silent, Baby Boomer, GenX, GenY and GenZ, and discuss ways to craft messages that sell.
June Signature Luncheon: Ryan Eleuteri, president of the Charleston Beverage Company, spoke about launching the company and Charleston Mix Bloody Mary in 2011, leaving a seven-year career with Hendrick Automotive. He shared the evolution from the original branding to bringing outside creative partners on board to fully develop and execute brand identity in marketing, packaging and advertising.
2014 Marketing Bootcamp & Summer Social: Want to dig deeper into the different media of the marketing field? Take your education, expertise and membership further while networking with like-minded professionals at our annual Marketing Bootcamp. You will have the opportunity to choose 3 different 45-minute sessions to attend in a round table format. Each table will have a facilitator from the local marketing community that will lead a discussion. Thank you to Holy City Hospitality for hosting this event! 
AUGUST Signature Luncheon: Is TV Advertising Right for You? Join us for a panel discussion about TV advertising and the advantages and disadvantages for small businesses. Is TV too expensive? It might not be as expensive as you think. Get insight on some of the best ways to market with TV advertising.
September Signature Luncheon: Charleston Animal Society – A Non-profit Branding Success. Charleston Animal Society has been a smashing non-profit branding success in Charleston. How? FOCUS. In collaboration with Dan Krosse, DPK Media Solutions, the CAS begang to focus their message and develop creative ways to share it with the community. Strategies have involved a new website, video, pursuing key awards and certifications, in-house TV, direct mail, more robust fundraising, updated newsletter, more modern annual report, and the launch of a new magazine, "Carolina Tails."
Coffee Talk: Networking, coffee from Coastal Coffee Roasters & breakfast from Virginia's on King at LLF Local Works on September 24th. Registration and networking begins at 7:45am with the agenda to begin at 8am. Misty Lister, Marketing & Communications Director for Lowcountry Local First will be give us the downlow on marketing locally and how LLF and Local Works can help.
October Signature Luncheon: Pay Per Click Advertising & Paid Lead Generation Strategies by BoomTown: Is PPC right for you? Would you like to try Paid Social Media Marketing out for your business, but just don't know where to start? Pay Per Click and Paid Social Media Marketing are two of the most effective media for driving direct response ROI online. But, while they're both readily accessible and the barrier to entry is rather low, they also can eat up a small business budget very quickly.  Our speaker Rivers Pearce is the director of digital strategy for BoomTown, an online real estate platform based in Charleston. Rivers has over eight years of experience in the online marketing and advertising space, working with numerous Fortune 500 companies across the e-commerce, travel and real estate verticals. Thank You to our event sponsor this month The Cassina Group!!
3rd Annual Brew & Chew: Join Charleston AMA for the 2014 Brew & Chew. This years event will feature sampling opportunities of 170 brews on tap at Craft Conundrum, light hors d'oeuvres from Good Food Catering, networking with Charleston's best marketing professionals through AMA and live music.
November Signature Luncheon: Mobile Apps! Do you need one? Get Perspectives: Mobile App Development is one of the fastest growing tech fields in the online industry. Having a mobile app for your business can help build brand awareness, create customer loyalty and boost your sales, but it can be expensive and tricky if you do not have the proper guidance. We are excited to have Ben Cash, Founder of BlueKey, Inc. and Keith Simmons, President of Traveler Communications Group, share their perspectives on Mobile App Development from both the Developer and the Client side of the equation. Thank you to our event sponsor this month Paid2Save!
REmarketing Coffee Talk for Real Estate Professionals: How to Win Clients and Influence Consumers :: Reaching your Target Audience Through Personas.
December Signature Luncheon: Leverage Charleston's Marketing Success: From the flood waters of Hurricane Hugo to being ranked the No. 1 city in the United States by Condé Nast Traveler, Charleston is certainly an enormous success story. The Charleston Area Convention & Visitor's Bureau has been an integral part of marketing Charleston. The Charleston AMA welcomes Catherine Dority, director of marketing at the CVB, to talk about its role in Charleston's rise to the top of the world's vacation destinations. What strategic objectives were set? How were they accomplished and measured? Most importantly, learn how your business or organization can leverage Charleston's current success in your own marketing efforts.
2013 Previous Events
Thank you to the incredible speakers we had in 2013! 
January Signature Luncheon: Annual Speed Networking Luncheon
February Signature Luncheon: Multichannel Marketing – Connecting with the New Channels featuring Thom Robbins, chief evangelist for Kentico Software.
March Signature Luncheon
: Horses, Hirstute Dogs & Digital High Treason: Why Thomas Jefferson Would've Founded DIG SOUTH featuring Stanfield Gray, founder and executive producer of the Charleston-based 
DIG SOUTH
 Interactive Festival, the first and only event celebrating the Southeastern digital economy.
April Signature Luncheon
: Reinvention with TEDxCharleston featuring Edith Howle, curator/founder and Igor Jocic, co-chair marketing and branding for 
TEDxCharleston
. They shared how the term "reinvent" became the perfect theme for the inaugural TEDxCharleston event.
AMA Happy Hour at The Alley: It was networking and bowling in April for our spring happy hour.
May Signature Luncheon: The Future of Social Media Marketing: Understanding Social Media's Influence on Consumers featuring Scott Brandon, CEO and president of The Brandon Agency and a marketer with more than 20 years of experience and added social media to the marketing mix in 2007.
June Signature Luncheon: The Power of Video and YouTube with Melissa Whetzel, director of media relations and video services at the College of Charleston. She oversees a team of three videographers whose videos have netted nearly 1 million video views on the College's YouTube channel. Strategically using YouTube's analytics and optimization tactics, the team has helped achieve institutional goals, including internationalization and recruitment.
July – Marketing Bootcamp & Summer Social — Take your education, expertise and membership further while networking with like-minded professionals at our annual Marketing Bootcamp. You will have the opportunity to choose 3 different 60-minute sessions in a round table format. Each table will have a facilitator from the community that will be speaking on the below 8 topics.
September Signature Luncheon: How Crowdfunding Builds Brand Loyalists with John Osborne, founder and CEO of Charleston's own crowdfunding portal, fundingcharleston.com. Launched Feb 1, 2013, fundingcharleston.com is a local crowdfunding portal designed to connect entrepreneurs and community initiatives with capital from those most interested in their success. John will share how existing brands can actually get paid to build loyal customers using a crowdfunding campaign. Hear about both the science and psychology around running a successful campaign from the founder of a local platform.
October: Annual Brew & Chew at Craftsmen Kitchen and Taphouse. Join other Charleston area marketers for beer tastings, light appetizers, beer education from Holy City, prizes from the following sponsors: Garden and Gun, Charleston Mix, Bluekey, Holy City Brewery, HOOK, and networking.
November Signature Luncheon: Featured speaker was Teresa Coles, co-founder of CreateAthon: The Power of 24 Hours. Coles shared the story of how a community service idea from a local advertising agency grew into a national model for pro bono service in the marketing and communications industry.
December Signature Luncheon: Anne Jackson, annual fund manager of Crisis Ministries, shared tips on how to successfully market a nonprofit.